Custom made to measure dresses online Harold Clarke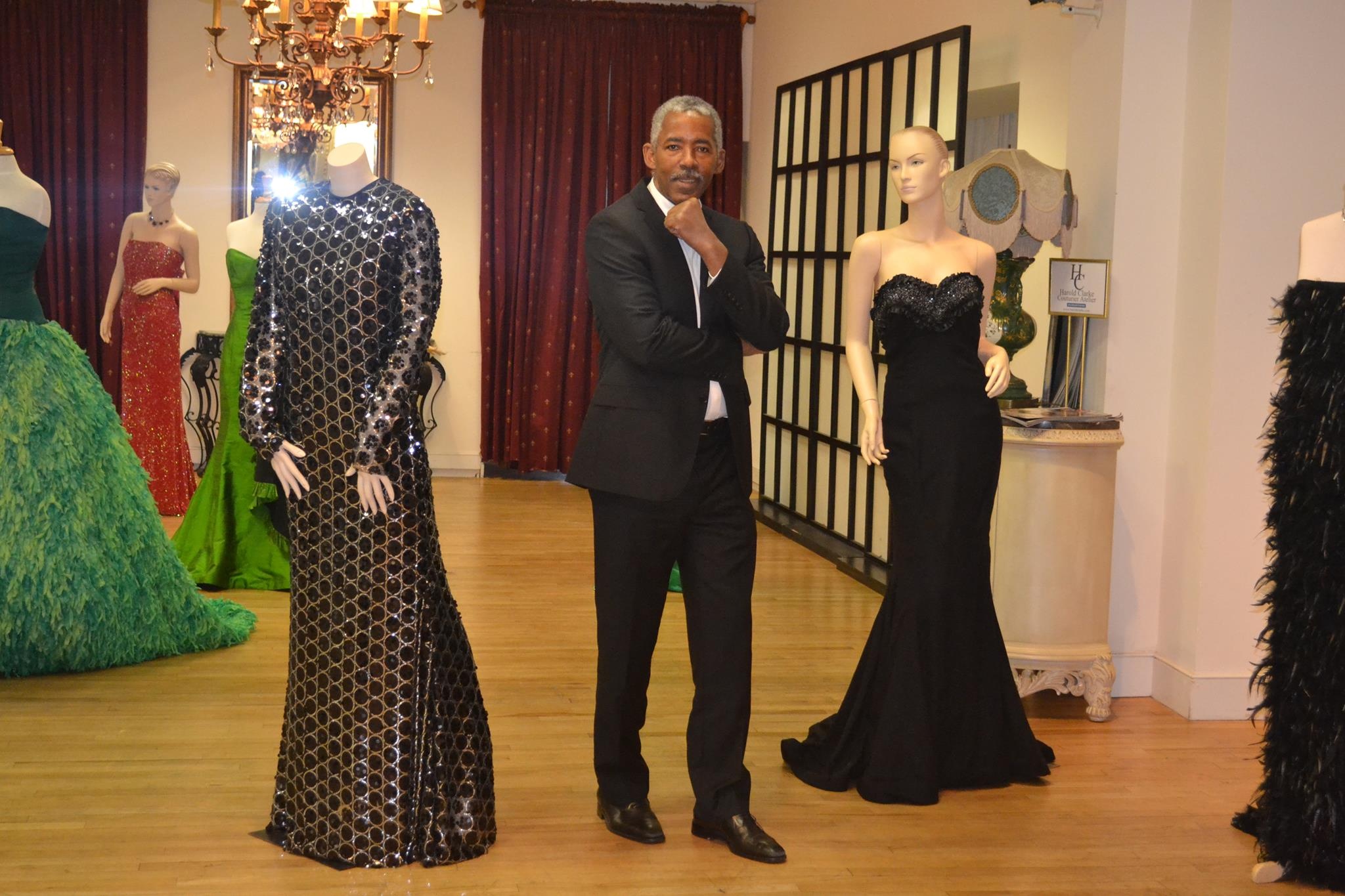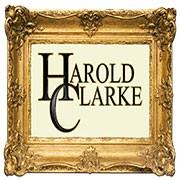 in
Who is Harold Clarke?
Harold Clarke - head designer and owner of Harold Clarke Couturier Atelier has brought to the United States the kind of luxury, elegance, and personal service that the world's most privileged individuals have known and come to expect for many years. As told by Essence Magazine, "Clarke weds vision and skill to design the gown of your dreams, using the most precious fabrics and innovative classical designs to create unique concepts in Bridal and Special Occasion wear for his clientele". By doing things according to his timetable, Harold Clarke has managed to stay in a class by himself and does not follow a typical Seventh Avenue schedule.
The Jamaican born native came to the United States in 1969, His objective was clear, he would one day become a household name in the high stakes fashion industry. He attended the Fashion Institute of Technology (F.I.T.) in New York. He later opened his first studio in SoHo specializing in mood pieces and was later discovered by a specialty store on West Broadway. There he designed special couture pieces and limited edition gowns in all fabrications. From SoHo Clarke moved his operation into the garment district, with a design studio at 147 West 40th street between, the famous, Seventh Avenue and Broadway. At this time he specialized in couture bridal and special occasion gowns. Later Harold Clarke added a showroom in the prestigious bridal building at 1375 Broadway, where his collections were sold to exclusive clients, specialty stores and boutiques across the United States and beyond.
.
"Clarke creates gowns working with everything from imported laces to suede adorned in "cracked ice" rhinestones and range in style from Hollywood retro looks in grand detail, to those with minimalist lines"
Chris Bynum, Fashion Editor – N.O. Times Picayune
The City of New Orleans has accepted Harold Clarke with open arms by making him an honorary citizen, one of New Orleans Magazine 50 most people to watch, recipient of the Mayoral certificate of appreciation for contribution to the city, and a recipient of a special congressional award for outstanding contributions to the arts. Harold Clarke was also the designer of choice for the grandest wedding in New Orleans' history, the wedding of Mayor Marc Morial to news reporter Michelle Miller, whose gown is now on display at the Louisiana State Museum. His collections have also been showcased in events at the New Orleans Museum of Art, the Contemporary Arts Center and at Atlanta's Woodruff Arts Center, Super Bowl XXXVI pre game show, featuring a gown in patriotic red custom designed for Ms. Pattie LaBelle, Ted Turner's 2002 & 2003 Trumpet Awards shows. His most recent projects include; red carpet débuts at the Oscar's & Golden Globe Awards, Historic New Orleans Opera gown designed by Clarke the 2nd gown to be added to the Louisiana State Museum's permanent collection, client Michelle Morial in a Harold Clarke gown who received double exposure by appearing on the cover of New York Times Style section and in Town & Country magazine, Harold Clarke is also featured in The Fashion of Celebration a Video Fashion news feature to be aired on E! Entertainment & Style Networks in the United States & 40 other countries around the world, and now, it's official. Harold Clarke also has the title of the Official Designer of the 2004 (6th) Le Prix International Film Star Awards!
Harold Clarke's designs have been published in multiple publications throughout the United States, Canada, and Europe. Some recent titles in addition to the New York Times and Town & Country are; "Southern Living Weddings", "Wedding Pages" (New Orleans edition), "Let's Get Married" (cover), "Jumping the Broom" by Harriet Cole and "Delta Style" by Delta Burke. His gowns have been sold, in limited edition, to specialty stores from New York to Paris . a custom made gown start in price from $2.500.00 on up depending on the individual needs of the client. in regards to how elaborate she want her gown to look.
The Clients
At Harold Clarke Couturier Atelier we custom design and make-to-measure garments using traditional couture techniques and practices. We specialize in formal wear for all occasions however, will design any garment our clients require and desire. We also have a collection of one-of-a-kind and limited edition designs that we fit and tailor on the client. At our showroom clients work directly with the designer. Our headquarters is based in New Orleans, LA. Our clients fly in from all over the world to experience our collection and services. We work with clients from all walks of life when a look of fabulousness is demanded.
THE BRAND

The Harold Clarke brand is for the woman who has arrived and entered a world of sophistication.​
​She is becoming more selective in her style choices and wears styles that reflect her individuality and represent her lifestyle. They look less at trend and more within themselves for wardrobe inspiration. Colors, fabrics, trim and fit that fulfill the individual needs of our clients shape and mold the collections. Our clients are socialites, brides, debutantes, royalty, philanthropists, politicians, and all trendsetters. We are here for the woman that is not afraid to take risks and have fun with fashion...Artists, professionals, mothers, activists all filled with life, passion, and style. We at Harold Clarke believe that fashion is a billboard of the soul. "Our clients, our company and the designs display a driving force within our soul the pursuit of the American Dream".
COUTURE
For over 35 years Harold Clarke Couturier Atelier's primary service has been custom designed and made to measure apparel. We create garment designs from day wear to bridal. At our showroom our focus is on our clients. We make to measure any garment they require to their specifications using a traditional couture process. If you need expert advice about your wardrobe for a particular occasion Mr. Clarke is available to discuss what would look best on you. He will sketch design suggestions, recommend flattering fabrics and colors. If you have pictures or questions he will provide the necessary feedback to assist you with your decision making process. As told by Essence Magazine, "Clarke weds vision and skill to design the gown of your dreams, using the most precious fabrics and innovative classical designs to create unique concepts in Bridal and Special Occasion wear for his clientele".
Staying ahead of trends, paying attention to detail, compiling a look for a specific lifestyle or body type, our family of fashion professionals will continue to make fashion happen everyday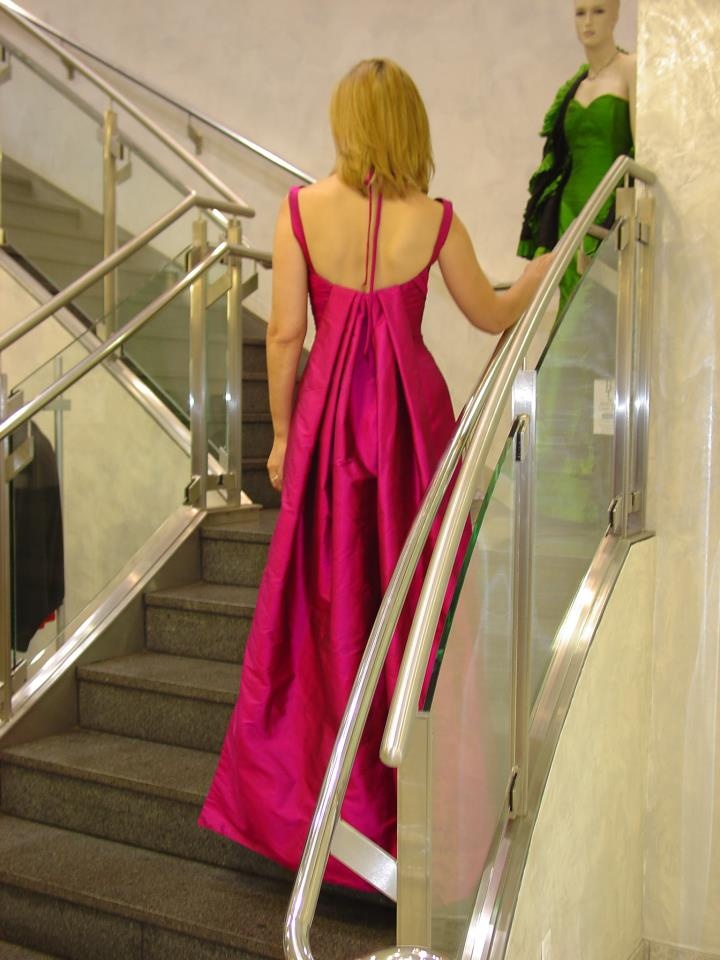 CREDITS
Featured Models:
Darian Ellis
Christina Rigaud
Caitlin Trotter
Imani Bass


Fashion Week NOLA Models:
Mary Kay Montroy
Rebecca Osakwe
LaDonna Bryer
Lauren Siegel
Mari Anne (Pearson) Machado
Skylar McCartney
Jenna Hildebrand
Brianna Hunter
Scarlett Britt
Katherine Brumund
Lauren Snyder

Victoria Smith
Lou Ann Eads


Special Celebrity Thanks:
Delta Burke
Pattie LaBelle
Vanna White
Tommy Hilfiger

Special Thanks To:

The Roosevelt Hotel New Orleans
a Waldorf Astoria Hotel

Fashion Week NOLA

Ms. Angela Hill & WWL TV

Waldorf Astoria Spa

Ringletts Salon
Contributing photographers
Sonny Randon
Jeff pounds
Danielle Gardner
lance Nicholl
Aimee Bass
Imani Bass
William Bass
Harold Clarke
Yusuf Rashad